Long ago, when the earth was hot, and without form, I was at a University of Alabama swim meet.  A girl walked by me wearing a Kansas Jayhawks T-shirt, which read:  "The University of Kansas.  KU."
So I asked myself, I said "Self?  Shouldn't the University of Kansas be UK?"  And then I thought, and I thought, and then I thought about thinking, but then I thought better of it, so I got on the internet.

*****
The University of Kansas?  KU.  Official website?  www.ku.edu.
(This appears to be Latin for "Seal of the University of Kansas.")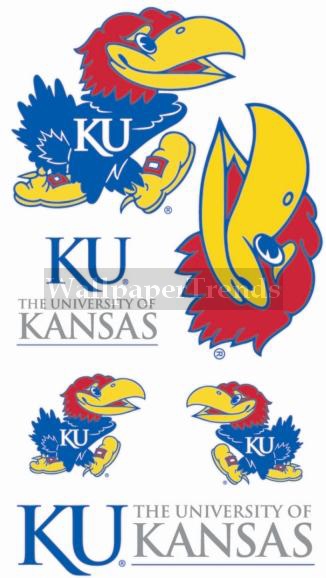 *****
The University of Oklahoma?  OU.  Official website?  www.ou.edu.
*****
The University of Colorado?  (As of the time of this writing, they are still technically in the Big XII.)  CU.
*****
The University of Missouri?  MU.
(I think that's Latin for "Seal of the University of Missouri.")
And while this looks like an ancient relic from a best-forgotten past, check the top left of the university's official website:  http://www.missouri.edu/.  Perhaps this is why they choose to go with the somewhat ambiguous
and
*****
The University of Nebraska?  (Still technically in the Big XII, as well.)  NU.  Or UNL.  It would appear that the Huskers go both ways, as evidenced by their university websites, like this one:  http://nustart.unl.edu/.  (As a completely irrelevant sidenote, the photograph at that link does credit to their university, whatever they choose to call themselves.)  Their seal
would lead one to believe that they would call themselves UN.  (Once again, looks like Latin for "University of Nebraska." Who knew all those Midwesterners spoke Latin in the 1800s?  At least Missouri went with a Roman numeral dating system to keep with their theme.)  Maybe they foresaw the coming of the New World Order, and didn't want to have to wear blue helmets?  But seriously, do some research on the internet, and you can find self-references to NU as well as to UNL.  As with Missouri, I guess this might explain the somewhat noncommittal:
*****
Now in haste, some might point to the Big XII's brothers in corn in Indiana, who are IU.  Ah, but the esteemed brethren from the Big TwelEveN have thought this through:
****
Not to put too fine a point on it, but can anyone explain such colossal idiocy?
Over the years, the most common explanation I've heard is that "well, the University of Kansas is KU because the University of Kentucky was already UK."  First off, is this quasi-rationalization really supposed to make Kansas look better?  Second, while the University of Kansas and the University of Kentucky were both founded in 1865, the University of Kentucky was originally known as "the Agricultural and Mechanical College of Kentucky (A&M), a publicly chartered department of Kentucky University..."  In 1878, A&M separated from Kentucky University.  (Kentucky University was created from Transylvania Seminary and Bacon College, and went on to become Transylvania University. http://en.wikipedia.org/wiki/Transylvania_University#History)  In 1908, the school that would become the University of Kentucky changed its name to "State University, Lexington, Kentucky" upon reaching university status, and then to the 'University of Kentucky' in 1916."  (All Kentucky history and quotations here are from http://en.wikipedia.org/wiki/University_of_Kentucky#History.)  The University of Kansas's wikipedia article (http://en.wikipedia.org/wiki/University_Of_Kansas#History) is silent on the original name of their school, and I have thus far found no reason to believe that the school's original name was anything other than what it is today.  After a superficial glance, it would appear to make MUCH more sense for the University of Kentucky, having previously been a part of Kentucky University, to refer to themselves as KU.
Who would Oklahoma be afraid of imitating?  This might arguably make slightly more "sense," in that the University of Oregon was founded in 1876, while the University of Oklahoma was founded in 1890, and didn't get it's current name until 1907. (Data from respective wikipedia sites.)  But still, to incorrectly abbreviate one's own name to avoid confusion with another school 1,961.27 miles away (http://classic.mapquest.com/maps?1pn=University+of+Oklahoma&1c=Norman&1s=OK&1a=660+Parrington+Oval&1z=73019&1y=US&1l=35.2104&1g=-97.44597&1v=ADDRESS&1id=8789116&2pn=University+of+Oregon&2c=Eugene&2s=OR&2a=1264+University+of+Oregon&2z=97403&2y=US&2l=44.04552&2g=-123.072&2v=ADDRESS&2id=264869903#initPgSt) would just seem too stupid and embarrassing to contemplate.  I mean, the University of Alabama and the University of Arkansas are both in the SEC, yet we somehow make it through the day, and none of this causes massive amnesia and/or identity crisis for the University of Arizona.
I will now stop researching the unknowable mysteries of the occult, and leave you with my opinion:
Dumbassery of the highest magnitude.