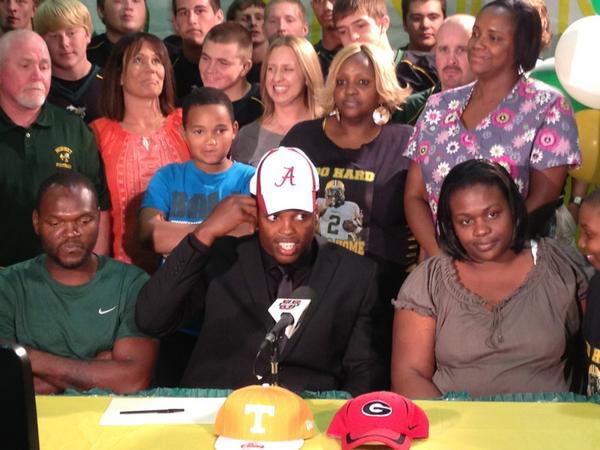 Derrick Henry (RB, Yulee, FL) picked Alabama today over Georgia and Tennessee in a press conference before his game. He was previously committed to Georgia, but opened his recruitment back up after expressing interest in coming to Tuscaloosa.
I wouldn't get super excited just yet. Looks like some family members aren't exactly thrilled with this decision. That said, this kid is a monster and is playing on national TV tonight. Last week he ran for 502 yards. Looking forward to seeing him in action tonight.
FanPosts are just that; posts created by the fans. They are in no way indicative of the opinions of SBN and the authors of Roll Bama Roll.