Not a big surprise that "Do The Saban" advances out of the first round with 64% of the vote, but again, Brad Smelley folks. He was important last year. Don't forget.
On to today, a little bit of a change up. Since the only clip on YouTube of Jordan Jefferson's boneheaded turnover isn't a great one, we'll just use LSUFreek's .gif instead. I'm sure y'all won't mind.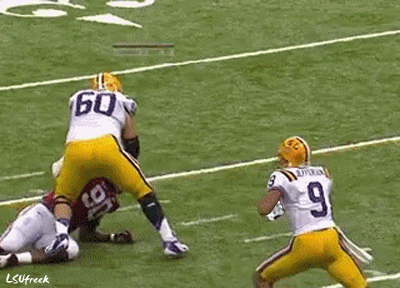 versus DeAndrew White climbing the ladder to pull in a TD grab against Vandy.
Voting ends tonight at 8pm CST, so have at it.