KInda fitting we had a blow out yesterday since the clips came from the Arkansas game and the Iron Bowl (LOLZERS!). Marquis Maze's punt return against the Hogs ran away (ha!) with the poll, taking 73% of the vote with him to the Final Four. Today we've got Nick Saban's Gatorade bath after the BCS National Championship Game...
...versus Jordan Jefferson pitching the ball to C.J. Mosley for an easy interception in the same game.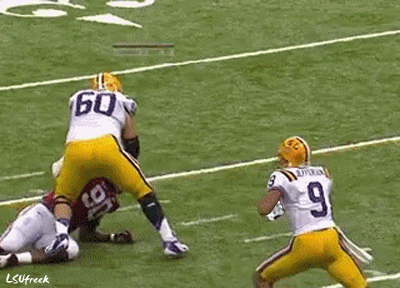 Felt it was appropriate to use this gif again considering the crystal trophy's recent mishandling.
Voting closes at 8:00pm CST, so have at it.