With 76% of the vote, Marquis Maze's punt return TD makes it's way to the championship round where it will face one of these two. First up, Jordan Jefferson pitches the ball to C.J. Mosley for an easy interception in the BCS Championship Game...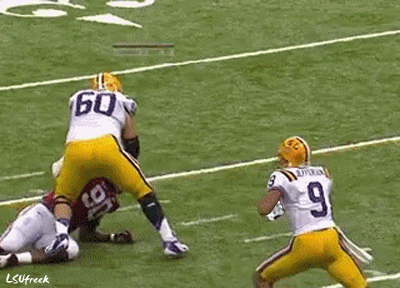 ...versus Trent Richardson making the Ole Miss defense look as bad as it actually was.
Voting ends at 8pm CST, so have at it.