The chaos we were hoping for last week and did not get (UGA@Tennessee, UCLA@Utah, TCU@Oklahoma), made a grand return this past Saturday. Enjoy in the reverie that is college football:
~~~~~
...

(Does this scene look familiar Dawgs? On left: Sanford Stadium Oct. 12; Right: Sept. 28 after IMHO overreacting to the LSU win)
Missouri 41 Georgia 26

After sneaking past the Vols in overtime last week, UGA 's defense let their LSU ego-inflation linger into a second week as Mizzou pulled the upset in Athens.
The apologist will point to the mass of injuries to running backs Keith Marshall and Todd Gurley, as well as wide receivers Malcolm Mitchell, Justin Scott-Wesley, and Michael Bennett. I cannot deny that was a factor even though Georgia outgained the Tigers by 98 yards. Another big stat was the turnovers (4 to 0) of which a perfectly healthy Aaron Murray behind a healthy O-Line accounted for 3 of the 4 with 2 INTs and a fumble returned for a TD.
But the real problem here is the terrible Bulldogs defense. Missouri was clinging to a 28-26 lead in the 4th quarter when quarterback James Franklin left the game due to a separated shoulder and was replaced by someone named Maty Mauk. The final score speaks for itself.
On the season, UGA averages giving up 33.7 points per game (ppg) good for 106th in FBS (I-A) just behind Akron. By the way, Alabama is #2 (11.3 ppg) behind Louisville (7.3 ppg).
~~~~~
Texas 36 Oklahoma 20
Sometimes the pollsters get it wrong, but there was a good reason that an Oklahoma team with a 5-0 record was only ranked number 12 coming into the Red River Rivalry. They really aren't that good. Baylor now picks up the conference flag at #12 as the highest ranked Big XII team (sad). Former Big XII commissioner Dan Beebe who reigned from 2007–2011 really screwed that conference up.
As for our favorite punching bag, Mack Brown, will this save his job? I doubt it unless he can run the table. Can he run the table? Again, I doubt it but the 'Horns sit at first place in the conference at 3-0. That said, their last three games are at home against Oklahoma State and Texas Tech, and at Baylor. There is a very good chance they won't even get by TCU in two weeks (they have a bye this week) much less finish 10-2. But we can hope.
~~~~~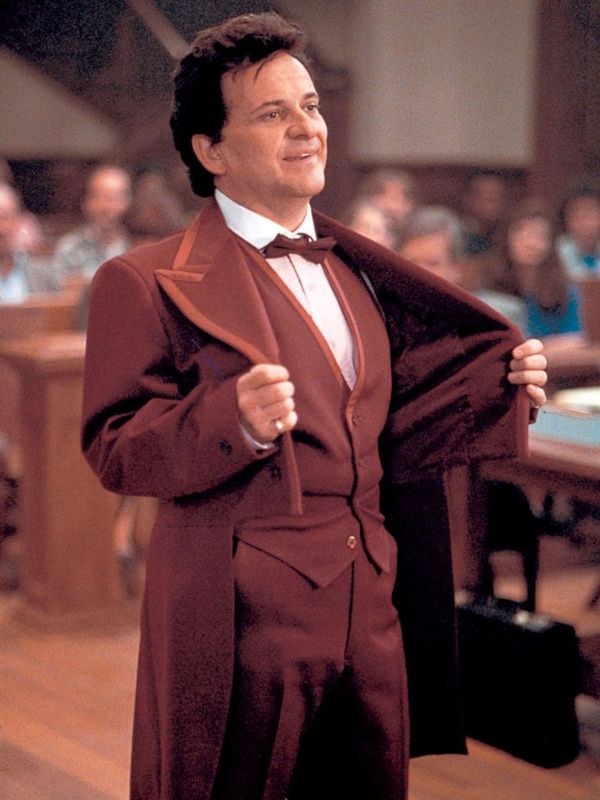 Utah 27 Stanford 21
I have to confess, I did not watch this game nor do I know much about the Utes other than they have struggled mightily since entering the Pac-10/12 in 2011 (17-14 overall, 8-13 in the PAC).
Speaking of the Pac-Whatever, do you realize that Oregon State's Mike Riley is their elder statesmen of coaches? Washington's Steve Sarkisian is second with a whopping 4.5 seasons.
But I digress... I don't think anyone saw Stanford's loss to Utah (4-2) coming. This definitely throws a wrench into their BCS Championship hopes. It looks like the best the Trees can do now is be a spoiler to UCLA (Oct 1) and/or Oregon (Nov 7).
Speaking of Oregon: is it time to start getting a little nervous about the Dux? Keep watching the scoreboards: Oct 19 vs Washington St, Oct 26 vs UCLA, Nov 7 @ Stanford.
~~~~~

Arkansas coach Bret Bielema said defensive tackle Robert Thomas (31 tackles and 3.5 sacks in 2013) will miss the rest of the season after breaking his left leg in a loss to South Carolina.
Florida has suffered another devastating injury as Gators coach Will Muschamp announced Monday that Matt Jones, the team's top running back, is out for the season with a torn meniscus.
Missouri quarterback James Franklin will miss the rest of the regular season after suffering a separated right throwing shoulder Saturday in the fourth quarter of the No. 25 Tigers' 41-26 win against No. 7 Georgia.
Ole Miss defensive end Robert Nkemdiche's pulled hamstring against Texas A&M will keep him out of this week's game against LSU and he is expected to also miss the next two games against Arkansas and Idaho. The Rebels' leading tackler, linebacker Sederius Bryant, suffered a concussion but has not been ruled out of the LSU game.
~~~~~
Grab Bag:
So Cal 38 Arizona 31 - Ed Orgeron got a win in his first game as interim coach of the Trojans. I bring it up just as an excuse to link THIS.
Penn State 43 Michigan 40 (4OT) - Exhibit A of how Ohio State could get left out of the BIG GAME. The Big 10 has TWO ranked teams: The Buckeyes are #4 and Wisconsin is hanging on for dear life at #25.
Clemson 24 Boston College 14 - The Tigers got caught looking ahead to the FSU game and almost destroyed their season. But c'mon. It's BC.
Mississippi State 21 Bowling Green 20 - One point? Really? The Bulldogs were shutout in the second half including turning the ball over on downs at the 5 yard line with 4 minutes left. At the beginning of the season, it seemed the MSU faithful were okay with 6 or 7 wins and a bowl game but there are some whispers in Starkville that Dan Mullen might be on the hot seat. At 3-3, it is about to get downright ugly in Klanga-Klanga-land: UK, @South Carolina, @Texas A&M, vs Alabama, @Arkansas, Ole Miss.4-8 is a strong possibility.
SOS:
Virginia Tech 19 Pitt 9 - The Hokies (6-1) keep on winning. Up next: Pitt, Duke, @ BC. I foresee 9-1.
San Jose State 34 Colorado State 27 - (sad face)
~~~~~
If you are a football junkie, this is a great week plus for you. Last week, there were college games Thursday, Friday, and Saturday. NFL was on Sunday and Monday followed by Louisiana-Lafayette at Western Kentucky Tuesday at 7/8pm

Wednesday is a day of rest.
Thursday:
Miami (FL) at North Carolina 6:30pm CT / 7:30pm ET -
Friday:
UCF at Louisville (Friday) 7pm CT / 8pm ET
- If the Cards get past the Knights, it is cupcake city from here on out.
Saturday:
South Carolina at Tennessee 11am CT / 12pm ET

Georgia at Vanderbilt 11am CT / 12noon ET -
Can the Dawgs bounce back?
Florida at Missouri 11:21am CT / 12:21pm ET
- Can Mizzou really move to 7-0?
Auburn at Texas A&M 2:30pm CT / 3:30pm ET
- Whatever happened to that Manziel guy?
UCLA at Stanford 2:30pm CT / 3:30pm ET
- Loser is most likely eliminated for the BCSCG.
LSU at Ole Miss 6pm CT / 7pm ET
- Another chance to scout Zach Mettenberger.
Iowa State at Baylor 6pm CT / 7pm ET

- Can Baylor score 80?
Florida State at Clemson 7pm CT / 8pm ET -
Loser is most likely eliminated for the BCSCG.
Washington State at Oregon 9pm CT / 10pm ET FoxSports1 - The Pac-12 kindly asks you to NOT watch this game to the end. Thank you.
* Arkansas at Alabama on October 19 is at 6pm CT / 7pm ET, ESPN
(Brad Nessler/Todd Blackledge/Holly Rowe).
~~~~
ELIMINATED FROM BCS CHAMPIONSHIP CONTENTION:
(I am not adding Stanford, Michigan, or Oklahoma just yet because crazier things have happened)
Georgia
Florida
Northwestern
Washington
Arizona
Ole Miss
Arizona State
Utah
Maryland
Georgia Tech
Notre Dame
Wisconsin
UCF
Minnesota
Colorado
NC State
Arkansas
West Virginia
Army
Boston College
Duke
Illinois
Indiana
Kansas
Penn State
TCU
Tennessee
Texas
SoCal
Virginia
Wake Forest
Boise State
Brigham Young
California
Iowa
Iowa State
Kansas State
Kentucky
Mississippi State
North Carolina
Oregon State
Pittsburgh
Purdue
Syracuse
Vanderbilt
Washington State