Report: Texas A&M set to expand Kyle Field to 102,000
According to current official capacities, Kyle Field would become just the fifth college football stadium in the country to top 102,000 seats, joining (in order) Michigan Stadium, Beaver Stadium, Neyland Stadium and Ohio Stadium.
Boy, oh boy. Those Aggies aren't taking long to stir this pot. Kick Bama in the nuts last year? Check. Raise stadium capacity above Bama's in an obvious manhood-measuring maneuver? Check. If there's one thing Bama won't abide, it's having to admit we're second place in something. These boys are fitting in just fine (except for the male cheerleaders bit (Seriously. Enough. Fix it.)), but danged if they aren't making a push to be one of the primary teams I look forward to us playing annually.
PHOTO: College Football Playoff logo vote has a winner

via a.espncdn.com
A boring logo to go along with a boring name. Hooray, progress.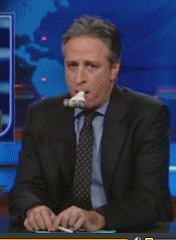 Mike Slive Rattles Saber Over Player Stipends
Slive: If issues like cost of attendance don't occur "it may be appropriate to talk about some alterantive or division." Not his desire.

— Jon Solomon (@jonsol) April 29, 2013
Like it or not., agree with it or not, this issue isn't going anywhere anytime soon. Just as we can now see in hindsight that the emergence of the College Football Playoff was inevitable, so too, is it clear that student athletes will be paid (Legally. HEY-O, Cam Newton. /fartnoise) at sometime in the near future. The discussion has clearly reached a critical mass and the only real questions now are when will it happen, which teams will be paying, and how much?
Some quick hitters:
Alabama's McCarron to drive pace car in Talladega
See and hear all that Nick Saban had to say before Crimson Caravan appearance (video)