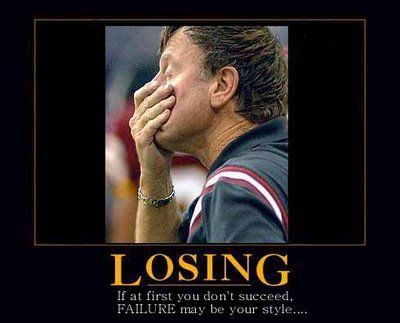 I accidentally almost skipped over this game and went head first into Rocky Block (who could blame me, though) Luckily, I came to my senses because passing over Mark Ingram and company pissing off Spurrier would be committing Gump blasphemy. And that is unacceptable.
The game itself was more frustrating than anything else. GMac had yet another putrid showing (see also the Ole Miss game). To add to a ho hum 10-20 effort, for only 92 yards mind you, he also threw no TD's but did have two INTs. Thank god for Mark Barron's electrifying interception returned for a TD in the first quarter. Had it not been for that play 'Bama actually goes into the half tied with USCe 6-6.
Ingram going off on USC in the 2nd half was eye popping but honestly, Marquis Johnson should have been named co-MVP. For a guy who was much maligned for most of his career, it was great to see him be the hero for once. It was by far the best game of his career. Spurrier threw in his direction all night, including three straight fade routes on 1st and goal and every single time MJ stood tall.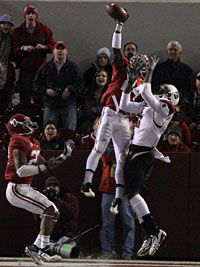 In the 2nd half the story quickly became about Mark Ingram entering the Heisman talk more than anything else. GMac was struggling and the defense was playing well enough to hold the 'Cocks at bay. All Alabama needed was a touchdown to seal the victory.
Enter Mark Ingram
The plan was simple- RUN THE DANG BALL. I don't recall the exact number of runs McElwain called in a row but it was obvious Alabama was not going to leave the fate of the game in the hands of Greg McElroy or the defense. Once Ingram was put in the Wildcat, the game was over. Everyone watching the game knew what was coming, and this included the Carolina defense but the Heismanesque part was, he couldn't be stopped.
Ingram's performance in the SEC Championship Game against Florida won him the Heisman but his runs against USCe are now a part of 'Bama folklore.
Roll Tide